Victorious Inc
Goal
Create a platform for stars of the digital age to connect with their fans. Discover the superfans of each creator and emphasize an open community experience.
Audience
Superfans of the world. Superfans tend to span the age of young teens to adults in their late 20s. They have dedicated daily habits around digital platforms such as Instagram and Youtube. Often their passions for stars are shared via the internet and not so much in their physical lives.
The Process
This page has a couple of examples of the Android and iOS products, but we use a process of user testing, surveying, user flows, wireframes, prototypes, visual design, brainstorming, and iteration. Within a lean startup environment, we are finding ways to make quick and smart design decisions with the necessary creative process.
Role
Design the post creation tool, discover pages, registration, along with many other screens and initiate the company's designs of the Android product. Responsible for the internal content management dashboard.
Registration and Profile Creation
After redesign: + 90% registration rate compared to previous 40% range registration rate.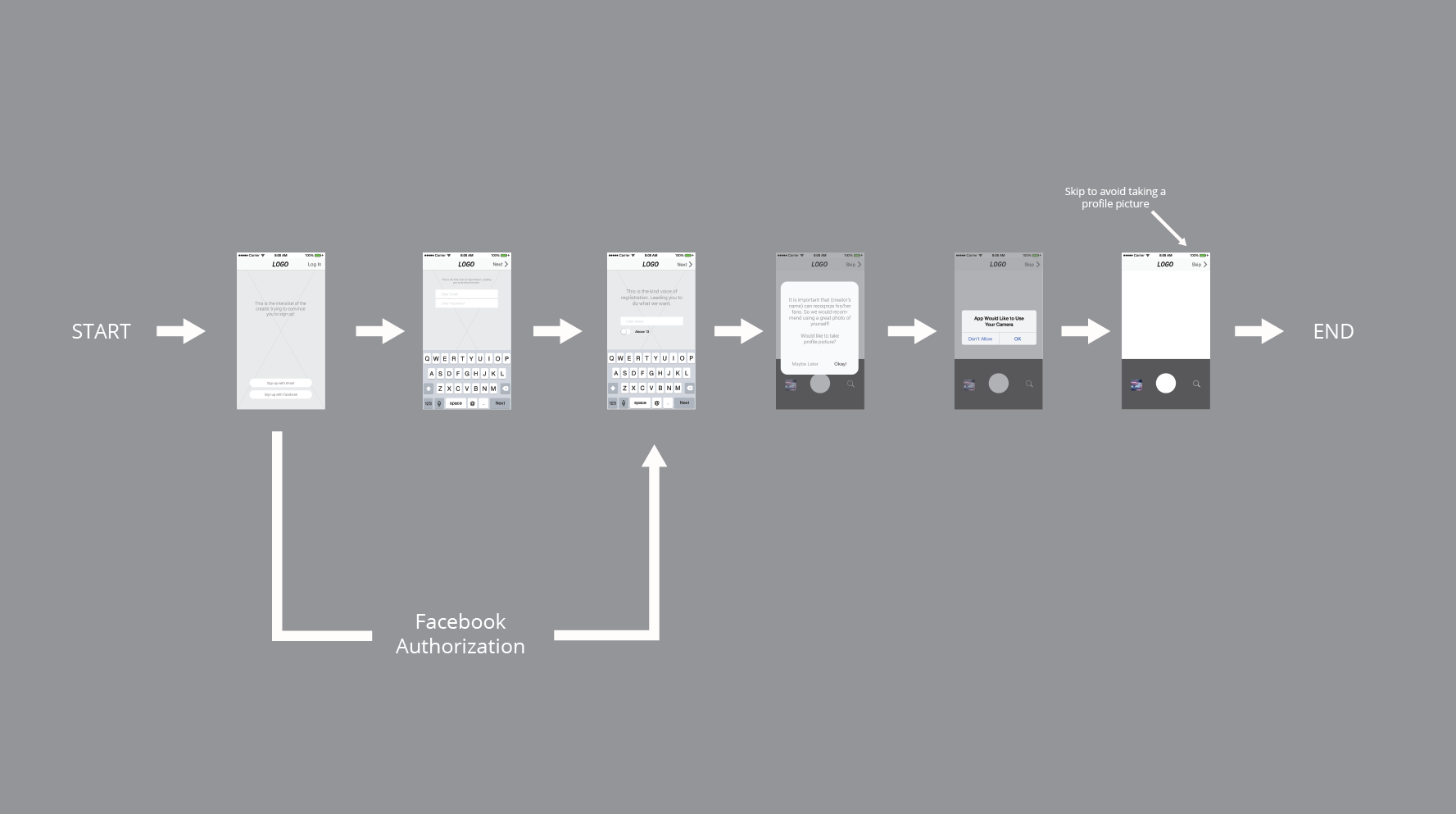 Content Creation Tool
In the second quarter of 2015, slightly under 5% of users created a post daily.
After redesign: In the third quarter of 2015, 2X increase of post creators. Around 10% of users created a post daily.
Allowing users to create polls, images, videos, GIFs, memes, and text posts
Old Content Creation
I was tasked to perform a system redesign along with adding additional features. The images below are designs from the previous designer for image post, video post, image remixing, video remixing, and content stitching (combining multiple pieces of content to form one). The additional features added were video trimming, GIF posting, and text posts.